Enterprise Workloads & HPC
At MBUZZ, we put a LOT of research into building the best computers for the workload. We carefully qualify and test each component, and we benefit from the experience of building thousands of computers each year. We test dozens of major software packages to find the optimized hardware for each application. Best of all, we publish all of this information. If you are looking to build a computer on your own, we invite you to use our website as a resource. If you would prefer that we build the computer for you, of course we'd be happy to do that as well. If you have any questions, email us and we'll be there!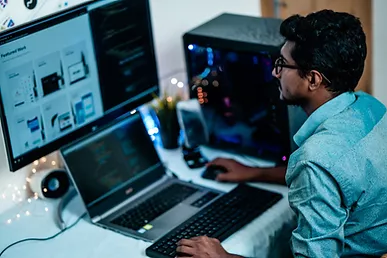 Build Your Own PC
Configuring your own PC requires knowing what you want, and knowing the difference between all the new technologies out there. Our Product Managers at MBUZZ can help you build a perfect system that would meet your workload needs.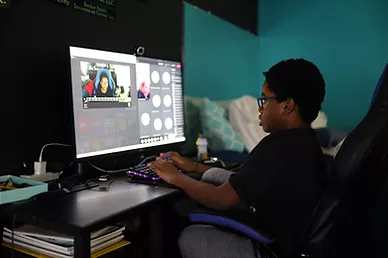 Build Your Own Video Editing Computer
A video editing computer needs high end hardware and rock-solid video cards! You need a lot of disk bandwidth, and enough processing power to do the job. Take a look at what we can offer, and then design your own computer -- sky is the limit!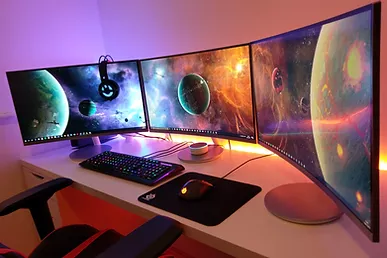 Build Your Own HPC Workstation
MBUZZ has years' experience designing and building high quality and high-performance PCs. Our emphasis has always been on reliability, high performance, and quiet operation. We take this experience to the HPC sector with our Peak family of workstations and servers.
Our workstations are optimized for applications that require high-performance graphics functions, including rendering, image processing, scientific and engineering tasks. With its extensive multimedia functions, it offers an enormous amount of flexibility, from a standard workstation to a file server with a whisper-quiet housing as well as extremely efficient cooling and design. MBUZZ workstations are ideally suited for use in areas such as media and entertainment, manufacturing and design, deep learning, analytics, simulation and modeling, and architecture and engineering
MBUZZ BUSINESS LINE SERIES
The MBUZZ Business Line series consists of so-called "standard" components, which offer good availability, and have been tested and validated in advance by the engineering. These can be flexibly adapted as required. This means that the systems are flexible, tried and tested and can be delivered quickly. The high-performance, business-critical server and workstation solutions from MBUZZ are already standardized and preconfigured and tested and qualified by our development and quality assurance department. The flexibility lies in the fact that the configurations can be adjusted according to the needs and requirements of the customer. Due to the high demand, these systems can be delivered very quickly with good availability.
Best GPU Servers for Modern Data Centers. The Most Comprehensive AI Systems Featuring the Latest NVIDIA Ampere based GPU Platforms. A cost-effective way to run high performance computations and train your machine learning models Virtual Compute-Intensive Server Workloads. Designers and engineers working with increasingly complex models can work more efficiently, collaborate across geographies, and bring their creations to market more quickly with NVIDIA Quadro® Virtual Data Center Workstation
Built specifically for you
Rather than getting a generic workstation, our systems are designed around your unique workflow and are optimized for the work you do every day.
Fast build times
By keeping inventory of our most popular parts, and maintaining a short supply line to parts we need, we are able to offer an industry leading ship time.
We're Here, Give Us a Call!
We make sure our representatives are as accessible as possible, by phone and email. At Puget Systems, you can actually talk to a real person!
Lifetime Support/Labour Warranty
Even when your parts warranty expires, we continue to answer your questions and even fix your computer with no labor costs.
Configure
Customize your own Xeon workstation from scratch. You're choosing from the best, because we only sell products we recommend and stand behind.
Refine
Let us save you money! Work with our experts to find the best choices for your needs and your budget, to give you the best value for your money.
Purchase
Place your order on our secure website. Buy a Xeon workstation with complete confidence through our reviews and testimonials.
Track
Follow your order in real-time through our extensive checklist, and receive a tracking number by email. Most orders ship in 2 weeks.