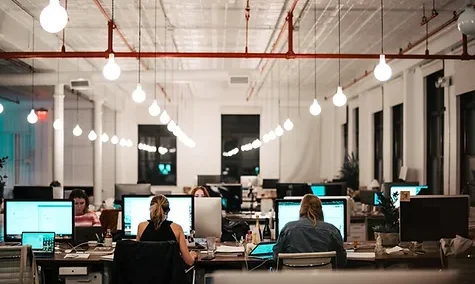 Organizations globally have rapidly adjusted course in recent months to navigate uncertainties, yet have innovation and transformation as fundamental priorities. Meeting your digital transformation objectives through Managed Hybrid Cloud.  Cloud is the future of organizations that aim to stay future-ready amid market disruption. Our Managed Cloud Connect services allows you to establish direct, private connections between leading public cloud services, like Amazon Web Services (AWS), Microsoft Azure and Google Cloud Platform. Offered over fully secure, private cloud service environments, we deliver a consistent and optimized network experience by overcoming the pitfalls of public internet connectivity.
Cloud makes for a compelling case. But organizations that rely on public cloud connectivity struggle from sporadic or continuous issues in accessibility, security, managing latency sensitive applications and moving large volumes of data. We offer private connectivity to Azure, AWS and Google, and our cloud service in several locations for purpose-built requirements. By establishing private connectivity between your cloud platforms and our cloud service, we bring you the ability to connect your multi-cloud ecosystems securely across the globe.
Enterprise-grade IaaS Cloud platform built on the latest virtualization technology
Scalable and fully customizable Private Cloud solutions for your business
High compute power for critical application
Actionable insights to monitor, analyze and optimize your cloud infrastructure
We partner with industry's leading cloud service providers, including Google Cloud Platform, AWS and  Azure
Simpler, smarter and faster workload migration
Improve end-user experience by allowing your traffic to securely bypass the public internet, while seamlessly accessing resources on the cloud. 
Guaranteed performance and SLAs
Stringent service level agreements (SLAs), and consistent network performance in terms of throughput, latency and availability 
Private connectivity which secures the traffic, free from malware, phishing and vulnerabilities
Order cloud connection in real time; upgrade and downgrade as per requirement over our customer portal 
Bandwidth ranges from 50Mbps to 10Gbps, with quick bandwidth upgrades, downgrades based on requirement 
Why MBUZZ for Hybrid Cloud?
Future-Proof Your Data Center


MBUZZ data center services offer specialized products that support evolving equipment standards and technology requirements.