Overview
MBUZZ offers a comprehensive suite of Managed Services that allow operators to leverage our internal expertise so that enterprises can focus on the core of their business. MBUZZ offers Managed Routers, Managed Security as well as other Managed Services. Our Managed Routers service provides O&M statistics for these routers and regular reports are prepared so see the uptime and maintenance including upgrades.
The emergence of SDN, NFV, IOT & AI/ML, Robotics applications will require Managed Services Providers to provide specialized services to assist their clients in leveraging these technological trends to their advantage.
MBUZZ facilities optimize the IT TCO O&M for customers. MBUZZ Managed Security Service provides firewall and antivirus for customers from a centralized location, thereby optimizing IT TCO for O&M of such hardware/software.
Since its inception, MBUZZ Managed services portfolio has been one of its greatest strengths and has delivered network operations to multiple mobile and wireline service providers in the kingdom. Leveraging its pedigree of IT and Automation, we have the roadmap to enhance current Managed Services to Next Generations Managed Services
Network Operations And Management
Whether you're serving up lots of content, have unpredictable network traffic or want to leverage the IoT as part of a digital transformation initiative, we can deliver reliable low-latency connectivity even in second- and third-tier markets.
End-user support services
The end-user support team provides essential support to computer software development organizations, network system vendors, and software training companies, providing on-call support to the user either at an agency's office or a client-supported site.
With more than 15 years of infrastructure management experience, we have applied industry-leading practice across our global organization, ensuring our clients benefit from rapid speed of adoption as well as reduced costs and risks. We demonstrate true end-to-end capability through our comprehensive global-scale portfolio of services across the full Infrastructure spectrum.
Providing dedicated resources for project management, service desk, on-premises support of hardware and software, managing cloud applications, ensuring information security, and system and network administration.
Providing scheduled reports on tickets, response time, resolution time, incidences, problems, change, IMAC, asset management, implementation of patches and new software releases, preventive maintenance, OS version control, SLA, TAT and satisfaction index.
Security Operations Center & Compliance
Be proactive: conquer compliance and security concerns
Cybercriminals are constantly changing tactics. A multilayered approach is your best defense against next-generation threats. Our IT security services let you customize your security solution to safeguard each layer within your environment.
Almost all organizations will experience a data security breach this year. It's how you respond that makes all the difference. Our network of connected 24/7 Security Operations Centers gives you the resources and skills you need to counter the threat – fast.
A new generation of cybersecurity
It takes an average 99 days* for a malicious attack to be identified. In the meantime, data privacy and protection have become core to today's security strategies: data fuels business success. It's clear that a new generation of cybersecurity is needed. Even if you are well protected with the right tools and the right processes in place, you still leave yourself open to attack if you are not monitoring systems; detecting potential security incidents; and able to make changes to your operations quickly when a threat is detected.
Understanding and assessing Risks
We recognize that every enterprise has its own unique security requirements based on the market and market segment they operate in. That's why we always begin by helping our clients understand and quantify their risk profiles, identify critical data assets, and assess their current security strategies and levels of protection. Only then will we tailor the end-to-end services delivered through our proven Security Operations Center (SoC) model to each client's specific context and business ambitions.
Threat intelligence and regulatory compliance
We use data to turn our clients from the hunted into the threat hunters. We bring together SIEM, network security monitoring, endpoints monitoring, payload analysis and offline big data analytics in an intelligence-driven approach. This incorporates a broad range of threat intelligence sources, allied with industry-leading analytics capabilities. We then use the data to align a client's required cybersecurity actions with the specific needs of each market in which they are active. We also help clients comply with regulatory changes relating to security.
Your choice of delivery model
There is no one-size-fits-all approach to cybersecurity. So, our services are offered though different delivery modes based on the information we gather about your security needs – a Dedicated SOC, a Managed SOC, or our Hybrid model. Our network of global SoCs stretches across the world complemented by satellite SoCs. They collaborate, share expertise and best practices, and communicate success stories in their relentless pursuit of robust cybersecurity.
We have established a strong reputation as a trusted partner for customers and have provided 24×7 security monitoring and management services to customers ever since. While MBUZZ's business evolved beyond its founding mission, this strong heritage, expertise, and experience makes MBUZZ your ideal partner to protect your IT infrastructure and digital assets.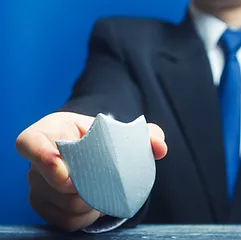 Disaster Recovery as a Service
Move Over Disaster Recovery – Be Resilient with MBUZZ Disaster Recovery as a Service (DRaaS) Solutions
Still thinking about disaster recovery (DR) as IT insurance? CIOs are now asking about resiliency for their overall business – not just data or IT. In fact, according to a DR Benchmark, roughly 50% of outages are caused by software or network failures while only 14% are weather related. The point is – the outage will happen. Don't just prepare to recover; prepare to be resilient. Ultimately, it's about end-users being able to access the applications and services to run your business at optimal performance. Enter DR as a Service (DRaaS).
Business and IT leaders are demanding predictable outcomes. Experience the MBUZZ difference with Disaster Recovery as a Service (DRaaS) solutions that are:
Fully-managed
We bring you some of the recovery industry's leading minds
Predictable
We will help you realize real savings and know what you will spend
Guaranteed
Overall business recovery is backed by our SLA
Comprehensive yet flexible
Solutions are designed to work with actual hybrid (cloud & on-premise) IT environments
MBUZZ is committed for providing flexible, integrated, dependable, cost effective and responsive solutions for the Operation and Maintenance requirements of telecom industry.
We offer O&M services for passive equipment at telecom sites including Towers, Shelters. These O&M services include Preventive Maintenance & Corrective Fault Management Services. The teams performing are equipped with necessary competence and tools to meet high uptime for.
Now we are into handling Passive Maintenance of Telecom Cell Sites for Preventive and Corrective Maintenance, Break down Maintenance, OFC Route Maintenance, Fault Rectification, Complete Health Check etc.
With our expertise in the field as the backup, we are in a position to provide customized and turnkey solutions in Operation and Maintenance segment in telecom industry.
Preventive maintenance is aimed at reducing the risk of faults and at maintaining the predetermined tolerance limits. On the basis of experience and statistics preventive work is done. 
Corrective maintenance consists of activities for correcting any faults which occur. Faults may be, for example detected by alarms, complaints from customer or from checks during preventive maintenance work.
Choosing MBUZZ Managed Services means an enterprise can realize significant savings on capital investment reducing running costs while simplifying an enterprise's IT infrastructure. MBUZZ has experts in place to make every aspect of our Managed Services accountable and ready to ensure that our customers are getting the services they need with no hassles and not wasting resources. Its Managed Services help an enterprise to free up their resources and gain access to the latest technologies all while creating cost efficiencies.
Deliver fast, expert technical support; save head count for strategic roles
Improve user productivity
Faster resolution and less downtime enhance user productivity
Improve business operations
Best practices enable application availability and performance
Focus on what you do best
We'll manage your applications, so you can focus on your business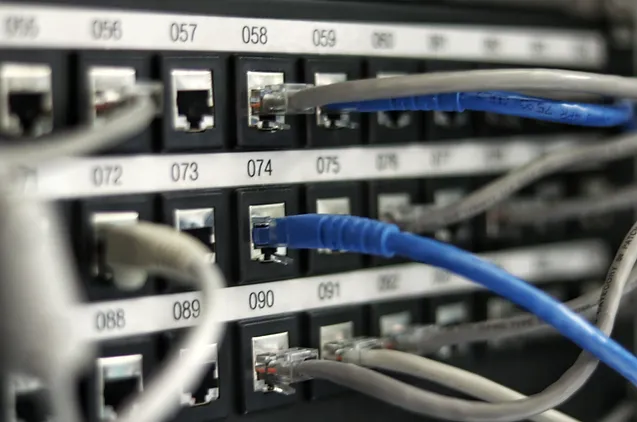 Extensive experience (more than 10 case studies) in different Managed Services domains – NOC, SOC, Transformation and Automation ​ Established operations assessment and transformation framework (ADOPT, Maturity Model) and operational experts to define and improve operational practices, processes and governance and deliverables ​ Development of use cases and deployment of Automation is supported by AI/ ML Centre of Excellence and MBUZZ's platforms
We will promptly alert your contact to a change in operational status.
We will promptly alert your contact to a change in operational status.
We will promptly alert your contact to a change in operational status.
We will promptly alert your contact to a change in operational status.