Edge computing brings data storage and computation closer to the devices where that data is being gathered, rather than relying on one central location, perhaps thousands of miles away. Real-time data processing can happen with no latency and organizations can save money by processing data locally rather than from a centralized or cloud-based location.

There are a lot of other amazing applications that are talking about decision making where a data center isn't going to make sense. It's like an extension of edge computing. But instead of using lightweight, smaller systems, you're using a more powerful, more capable systems to do that. With edge servers, we're putting that power all the way out to the edge .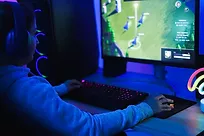 Content and streaming platforms & Gaming
Driverless and autonomous vehicles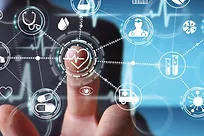 Healthcare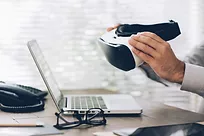 Augmented reality and virtual reality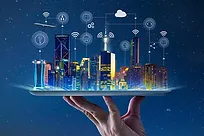 Smart cities
The network edge sits within your network just outside the network core and includes converging locations such as regional data centers, next generation central offices (NGCOs), fixed wireline access points, wireless access base stations, and radio access networks (RANs). Service providers have already adopted software-defined networking (SDN) and network functions virtualization (NFV) to bring flexibility into their networks, but this approach can be extended further. Adopting cloud-like management practices and implementing a software-defined edge can bring increased operational agility and resource efficiency MBUZZ with Kaloom provides a fully automated data center networking fabric solution specifically designed for simultaneous 4G and 5G applications at the data center edge providing native support for network slicing along with embedded 5G user plane function (UPF). The Cloud Edge Fabric solution addresses the key requirements for the cloud edge market by lowering latency and improving performance at a lower price. Cloud Edge Fabric™ is targeted for distributed edge, central office, virtual central office, CORD, and branch office applications as it complements the Software Defined Fabric™, which is more suited for large scale centralized or regional data centers.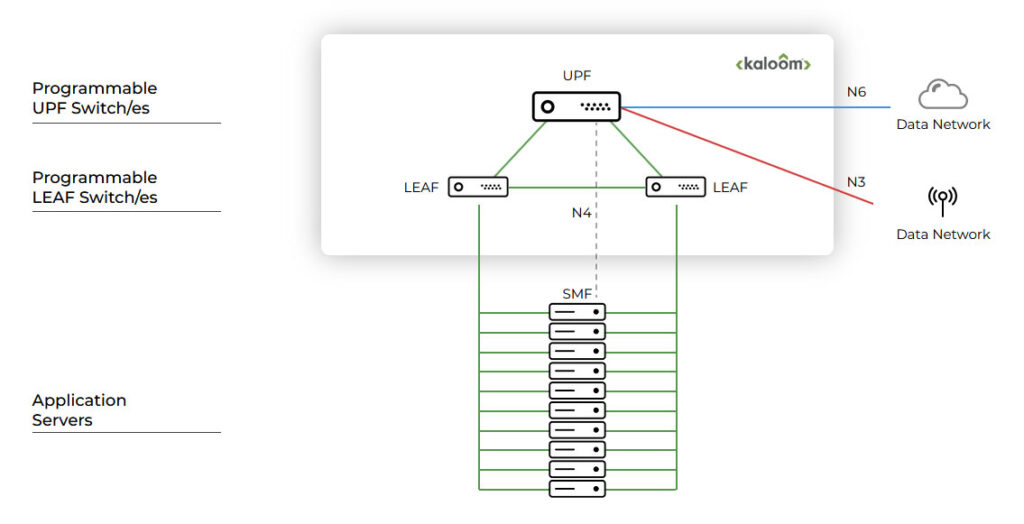 Edge servers are powerful computers put at the "edge" of a given network where data computation needs to happen. They are physically close to the systems or applications that are creating the data being stored on, or used by, the server. 
Pole mounted IP65 Server Platform for 5G and the Intelligent Edge

How can MBUZZ help with edge computing?
MBUZZ' broad portfolio provides the connectivity, integration, and infrastructure as the basis for the platform, application, and developer services. These powerful building blocks enable customers to solve their most challenging use cases.
A foundation that works
It all starts with Software Defined Networking as our foundation. Kaloom provides an ecosystem of frameworks for building and running applications and containers in Hyperscale. 
Virtual machine and HPC workloads
Red Hat OpenStack® Platform, with distributed compute nodes, supports the most challenging virtual machine workloads, like network functions virtualization (NFV), and high performance computing (HPC) workloads. It's a reliable and scalable Infrastructure-as-a-Service (IaaS) solution that includes industry-standard APIs with hard multitenancy. Make it easier to place your compute power closer to the data source with this consistent, centralized management solution for your core datacenters and extending to the edge
Storage
Storage and data services play an important role in edge computing, where it's paramount to keep data close to the source. Organizations prefer object-based storage when deploying large-scale storage systems because it stores data more efficiently. Object-based storage systems separate the object namespace from the underlying storage hardware - This simplifies data migration. Supermicro leads the industry in user friendly options for the toughest IT challenges. Ceph Ready systems and racks offer a bare metal solution ready for both the open-source community and validated through intensive testing under Red Hat Ceph Storage.
Containerized workloads
For building, deploying, and managing container-based applications across any infrastructure or cloud, including private and public datacenters or edge locations, choose Red Hat® OpenShift®. It's a container-centric, high-performance, enterprise-grade Kubernetes environment.
Our partnerships allow us to combine each other's strengths, and use this synergy to help our customers quickly implement and efficiently operate the latest in IT infrastructure. Our large network of partners allows us to deliver solutions that are tailor made for each of our customers